Coronavirus Units Converter Pro Map for iPhone, iPad
By Nixus Development
Description
Units Converter Pro
Units Converter Pro convert more then 700+ units:
Angle
Area
Currency
Data
Energy
Force
Fuel
Length
Power
Pressure
Speed
Temperature
Time
Volume
Volume-Dry
Weight

Just try it, you won't regret it :)
iPhone Screenshots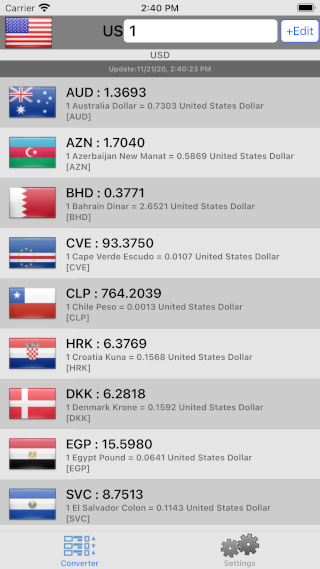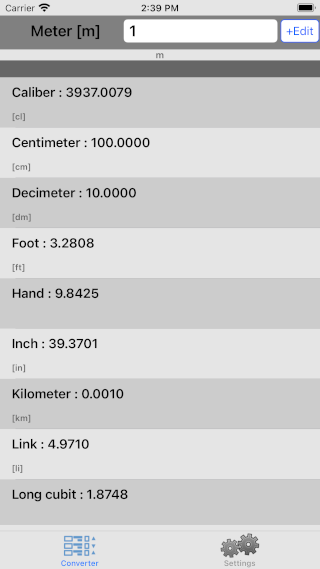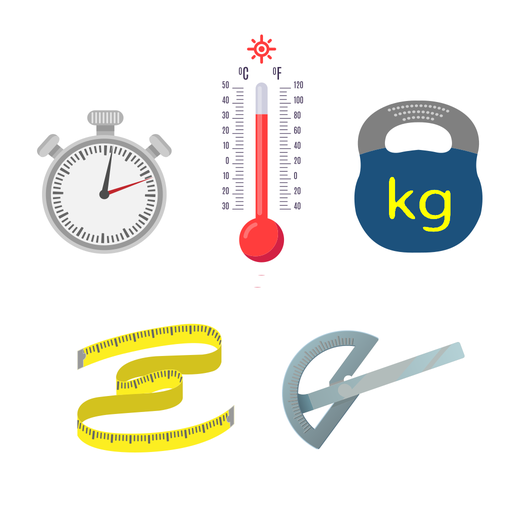 Privacy Policy
This privacy policy governs your use of the software application Units Converter Pro ("Application") for mobile devices that was created by Nixus Development. The Application is memory game
What information does the Application obtain and how is it used?
User Provided Information
The Application obtains the information you provide when you download the Application.
We may also use the information you provided us to contact your from time to time to provide you with important information, required notices and marketing promotions.
Automatically Collected Information
In addition, the Application may collect certain information automatically, including, but not limited to, the type of mobile device you use, your mobile devices unique device ID, the IP address of your mobile device, your mobile operating system, the type of mobile Internet browsers you use, and information about the way you use the Application.
Does the Application collect precise real time location information of the device?
This Application does not collect precise information about the location of your mobile device.
Do third parties see and/or have access to information obtained by the Application?
Only aggregated, anonymized data is periodically transmitted to external services to help us improve the Application and our service. We will share your information with third parties only in the ways that are described in this privacy statement.
We may disclose User Provided and Automatically Collected Information:
as required by law, such as to comply with a subpoena, or similar legal process;
when we believe in good faith that disclosure is necessary to protect our rights, protect your safety or the safety of others, investigate fraud, or respond to a government request;
with our trusted services providers who work on our behalf, do not have an independent use of the information we disclose to them, and have agreed to adhere to the rules set forth in this privacy statement.
if Nixus Development is involved in a merger, acquisition, or sale of all or a portion of its assets, you will be notified via email and/or a prominent notice on our Web site of any change in ownership or uses of this information, as well as any choices you may have regarding this information.
What are my opt-out rights?
You can stop all collection of information by the Application easily by uninstalling the Application. You may use the standard uninstall processes as may be available as part of your mobile device or via the mobile application marketplace or network.
Security
We are concerned about safeguarding the confidentiality of your information. We provide physical, electronic, and procedural safeguards to protect information we process and maintain.
Changes
This Privacy Policy may be updated from time to time for any reason. We will notify you of any changes to our Privacy Policy by posting the new Privacy Policy http://www.prog.rizn.pl/posts/6#privacy.
Your Consent
By using the Application, you are consenting to our processing of your information as set forth in this Privacy Policy now and as amended by us. "Processing," means using cookies on a computer/hand held device or using or touching information in any way, including, but not limited to, collecting, storing, deleting, using, combining and disclosing information, all of which activities will take place in the United Kingdom. If you reside outside the United Kingdom your information will be transferred, processed and stored there under United Kingdom privacy standards.
Contact us
If you have any questions regarding privacy while using the Application, or have questions about our practices, please contact us via email at info@nixus.eu .
Units Converter Pro - Inprint
Created by Nixus Development 2020
Nixus Development isn't liable for any informational errors, incompleteness, or delays, or for any actions taken in reliance on data contained.
Data Source All the data is provided by Yohoo Finance
Flags Copyright (c) 2013 Go Squared Ltd. www.gosquared.com

Permission is hereby granted, free of charge, to any person obtaining a copy of this software and associated documentation files (the "Software"), to deal in the Software without restriction, including without limitation the rights to use, copy, modify, merge, publish, distribute, sublicense, and/or sell copies of the Software, and to permit persons to whom the Software is furnished to do so, subject to the following conditions:

The above copyright notice and this permission notice shall be included in all copies or substantial portions of the Software.

THE SOFTWARE IS PROVIDED "AS IS", WITHOUT WARRANTY OF ANY KIND, EXPRESS OR IMPLIED, INCLUDING BUT NOT LIMITED TO THE WARRANTIES OF MERCHANTABILITY, FITNESS FOR A PARTICULAR PURPOSE AND NONINFRINGEMENT. IN NO EVENT SHALL THE AUTHORS OR COPYRIGHT HOLDERS BE LIABLE FOR ANY CLAIM, DAMAGES OR OTHER LIABILITY, WHETHER IN AN ACTION OF CONTRACT, TORT OR OTHERWISE, ARISING FROM, OUT OF OR IN CONNECTION WITH THE SOFTWARE OR THE USE OR OTHER DEALINGS IN THE SOFTWARE.
Core Plot Copyright (c) 2012, Drew McCormack, Brad Larson, Eric Skroch, Barry Wark, Dirkjan Krijnders, Rick Maddy, Vijay Kalusani, Caleb Cannon, Jeff Buck, Thomas Elstner, Jeroen Leenarts, Craig Hockenberry, Hartwig Wiesmann, Koen van der Drift, Nino Ag, Mike Lischke, Trevor Harmon, and Travis Fischer. All rights reserved.

Redistribution and use in source and binary forms, with or without modification, are permitted provided that the following conditions are met:

Redistributions of source code must retain the above copyright notice, this list of conditions and the following disclaimer. Redistributions in binary form must reproduce the above copyright notice, this list of conditions and the following disclaimer in the documentation and/or other materials provided with the distribution. Neither the name of the Core Plot Project nor the names of its contributors may be used to endorse or promote products derived from this software without specific prior written permission.

THIS SOFTWARE IS PROVIDED BY THE COPYRIGHT HOLDERS AND CONTRIBUTORS "AS IS" AND ANY EXPRESS OR IMPLIED WARRANTIES, INCLUDING, BUT NOT LIMITED TO, THE IMPLIED WARRANTIES OF MERCHANTABILITY AND FITNESS FOR A PARTICULAR PURPOSE ARE DISCLAIMED. IN NO EVENT SHALL THE COPYRIGHT HOLDER OR CONTRIBUTORS BE LIABLE FOR ANY DIRECT, INDIRECT, INCIDENTAL, SPECIAL, EXEMPLARY, OR CONSEQUENTIAL DAMAGES (INCLUDING, BUT NOT LIMITED TO, PROCUREMENT OF SUBSTITUTE GOODS OR SERVICES; LOSS OF USE, DATA, OR PROFITS; OR BUSINESS INTERRUPTION) HOWEVER CAUSED AND ON ANY THEORY OF LIABILITY, WHETHER IN CONTRACT, STRICT LIABILITY, OR TORT (INCLUDING NEGLIGENCE OR OTHERWISE) ARISING IN ANY WAY OUT OF THE USE OF THIS SOFTWARE, EVEN IF ADVISED OF THE POSSIBILITY OF SUCH DAMAGE.
InAppSettingsKit Copyright (c) 2009-2014:
Luc Vandal, Edovia Inc., www.edovia.com
Ortwin Gentz, FutureTap GmbH, http://www.futuretap.com
All rights reserved. It is appreciated but not required that you give credit to Luc Vandal and Ortwin Gentz, as the original authors of this code. You can give credit in a blog post, a tweet or on a info page of your app. Also, the original authors appreciate letting them know if you use this code. The above copyright notice and this permission notice shall be included in all copies or substantial portions of the Software. This code is licensed under the BSD license that is available at: